Based on our OCS Masking Guidelines, this week, our students and staff will be wearing masks. Thank you.

Jan. 7 is a Professional Learning Day for Ohio County Schools staff members. Schools are closed to students. #TogetherWeAchieve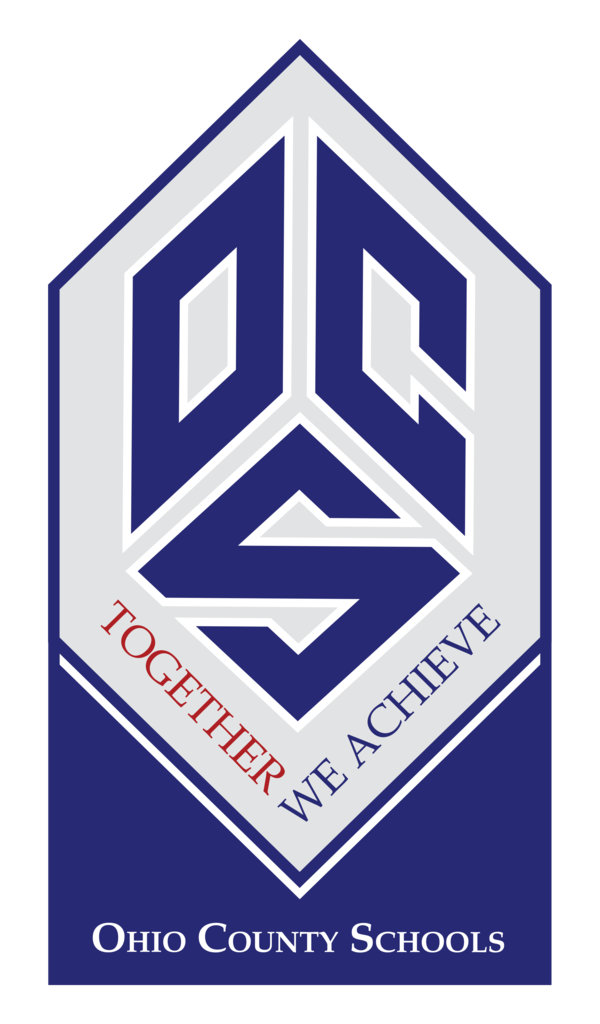 WPHS 2020 grad Emma Ihlenfeld spoke today to Patriot students on her experiences in volunteering with AmericCorps. Ihlenfeld, who is now a student at WVU, said volunteering to improve lives has been deeply rewarding, and she will be featured on WTRF7!!! #experienceTHEPARK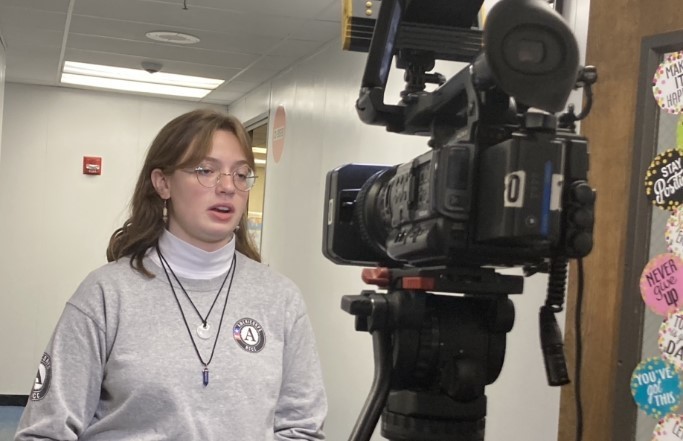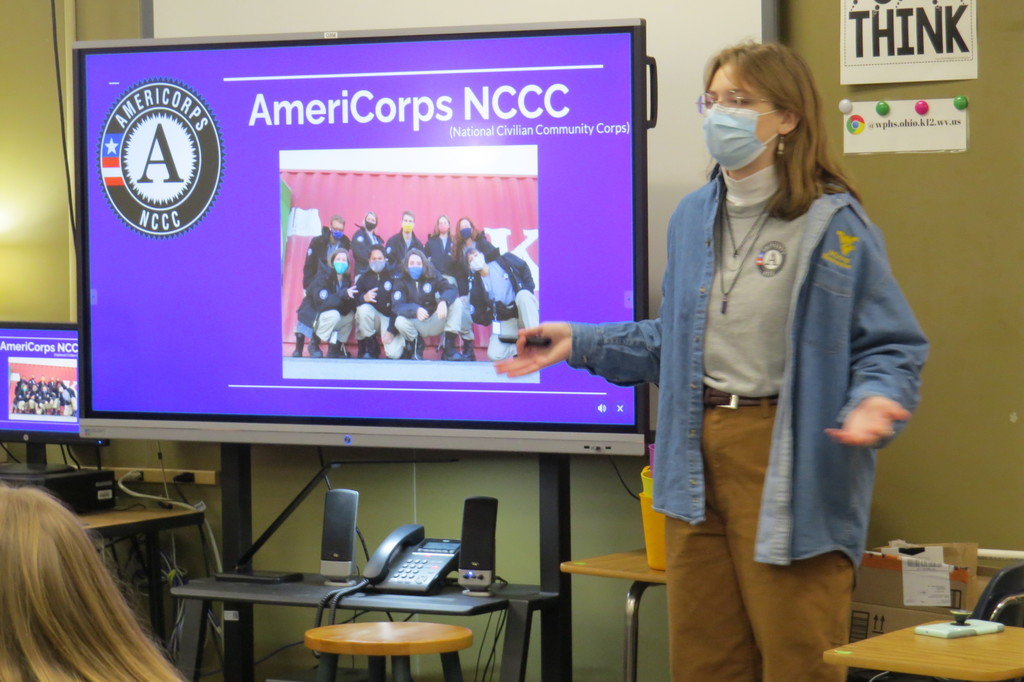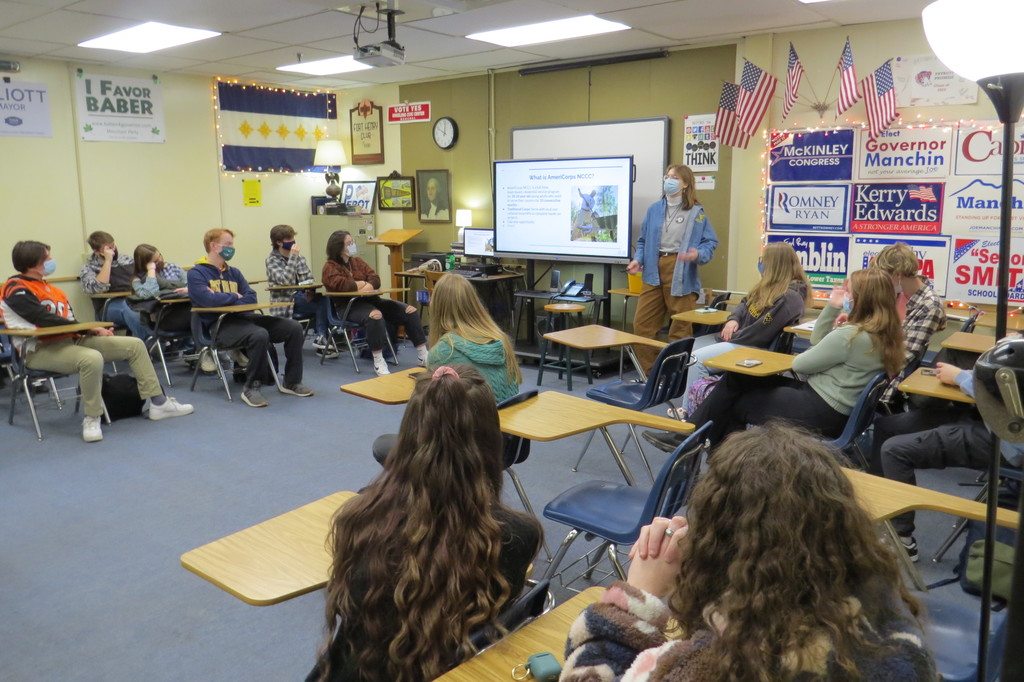 Kindergarten registration begins today!!! Check out the details!! #TogetherWeAchieve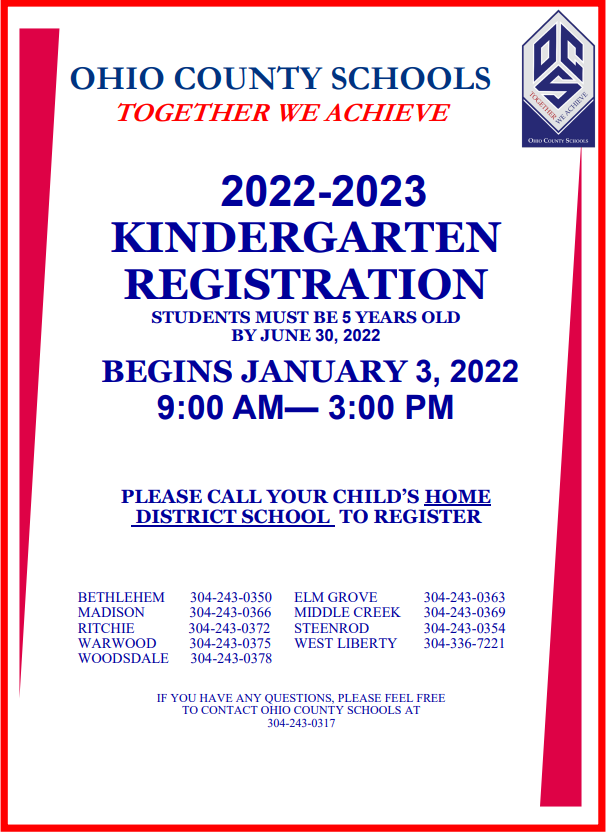 Happy New Year! We are excited to get back together. Based on our OCS Masking Guidelines, this week, our students and staff will be wearing masks due to the color designation of RED.

Ohio County Schools' Board of Education recently adopted new quarantine and mask policies. View the policies by clicking the following link:
https://5il.co/13gc9


Awesome afternoon at Wheeling Middle School!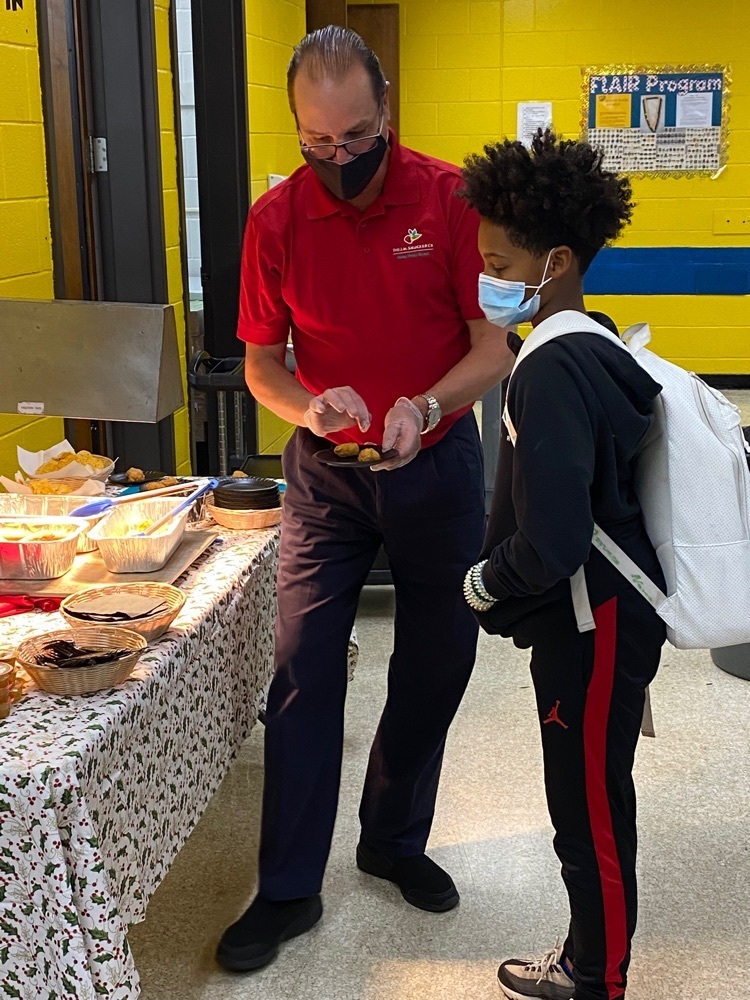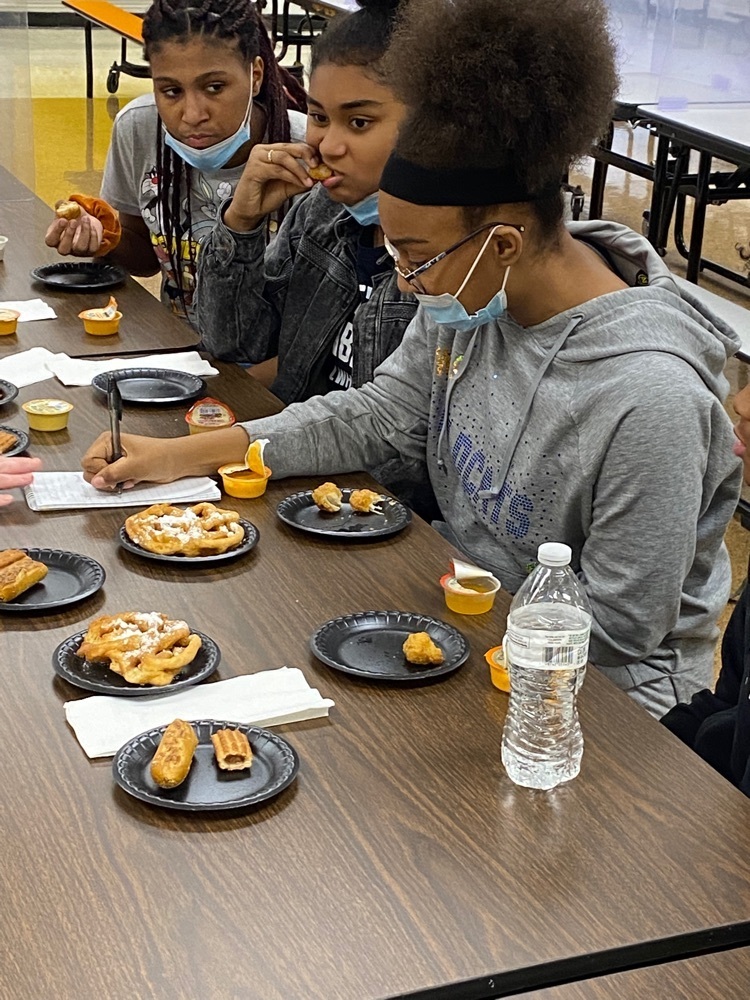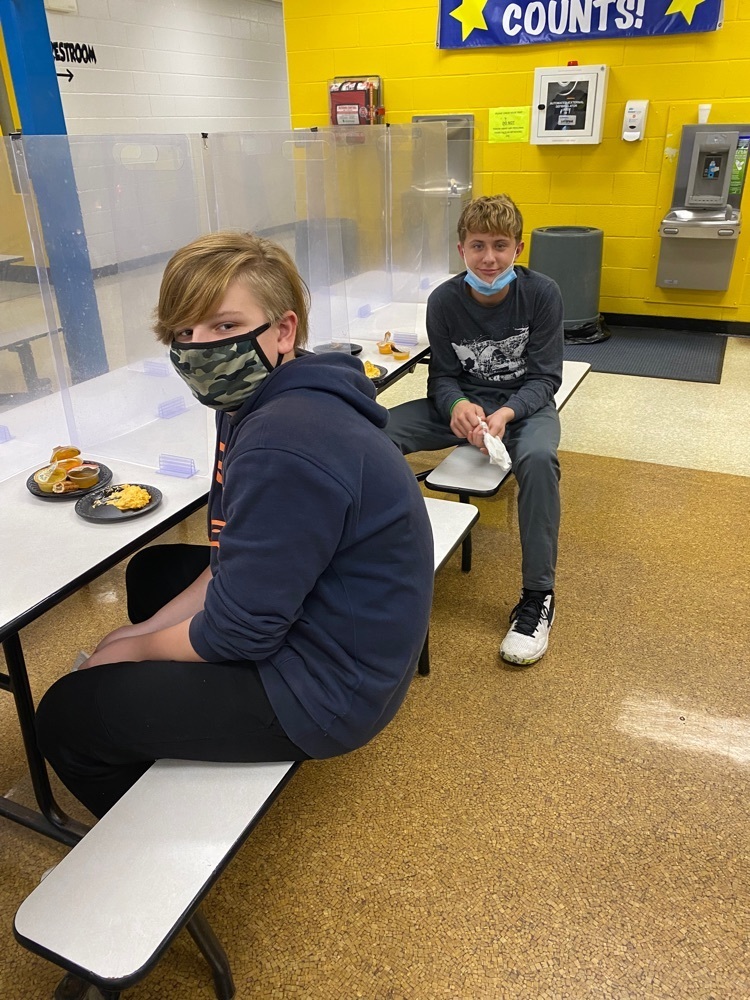 Once again, it is that time of year when the students of Wheeling Park High School are preparing for the 26th anniversary performances of the Festival of Sound holiday concert extravaganza. This much-anticipated event returns on Friday, December 17, at 7:00 p.m. with additional performances on Saturday, December 18, at 7:00 p.m. and, finally, on Sunday, December 19, at 2:00 p.m., in the J.B. Chambers Performing Arts Center on the campus of Wheeling Park High School. Tickets for the performances are now being sold online at
http://wphswv.booktix.com/
and also in the main offices of Wheeling Park High School and Ohio County Schools (at 2203 National Rd. in Elm Grove). Online ticket sales will incur a small convenience fee. In-person ticket sales will occur from 7:30 a.m. to 3:30 p.m. on school days through December 17 while online ticket sales will continue (if available) up until each show time. Tickets are $12.00 for adults and $7.00 for students. Seating for each show is limited and is general admission. The availability of tickets for purchase at the door cannot be guaranteed. Doors will open one hour before each show. There is handicap-accessible seating available as well as handicap-accessible parking with dropoff in front of the center. Parking for the general public may overflow to the school's rear parking lot where patrons will have the option to follow signs as they walk through the building or ride a shuttle bus around to the front entrance of the center. The Festival of Sound (FoS) is the premier holiday show throughout the region and boasts a variety of the very best music coming from television, Broadway, jazz, sacred, and secular traditions. There will be something for every member of the community to enjoy! The Music Department of Wheeling Park High School is preparing "It's the Holiday Season," the 26th Anniversary Festival of Sound, for the public that has supported its performances over the years, and the event continues to be as popular as ever! What is the reason for decades of success? It is simple: the students! These very talented teens represent a collaborative nature of learning that remains a constant at Wheeling Park High School. Many of the FoS performers are also active in competitive sports, theater, speech and debate, student government, clubs, career/technical studies, and a wide variety of their own music ensembles outside the school day. This environment at Wheeling Park isn't just in the Music Department but incorporates teachers, coaches, office staff, and administration throughout the school! It is an approach that is even older than the Festival of Sound, itself. "We have something special here that gets its start in the earlier grades. Our middle schools are the grounds for developing student leadership and collaboration. At the high school level, it is all about supporting the students in that endeavor," said David Alfred, Director of Bands. He adds, "We also cannot overlook the importance of a good music education particularly in the primary grades. That is what ensures success years down the road. In this regard, FoS really is a celebration of music education throughout all of Ohio County Schools." According to Choir Director Joyce Jingle, "Festival of Sound is going to be a new experience for half of our students who have not had a typical school year. Last year was the first time in more than two and a half decades that Festival of Sound did not happen. We are eager to get back to our tradition and make some great holiday music together." Choir Director Christie Curley thinks that some of the fun of FoS will be just watching students transition from one ensemble to another as the performance progresses. "We literally have students in 4 or 5 different performance groups. That's a tremendous level of commitment and musicianship!" Ensembles performing during the 2021 Festival of Sound include the Concert Band, Jazz Ensemble, Symphonic Winds, and Steel Drum Band. The Red and Blue Orchestras along with the Concert Choir, Young Patriots, Voices of Freedom, Men's and Women's Ensembles will also appear during the show. Highlights of the performance are bound to include those selections that incorporate all 350 musicians in what is called the Patriot Ensemble. It is a sight to behold and a joy to hear! In yet another collaborative endeavor, the award-winning WPHS Speech Team members will serve as Masters of Ceremony! The collaborative nature of these music students is the focus of the Festival of Sound shows. Orchestra Director Ben Podolski states, "We teach so much more than music and the students teach us as well," and it shows since FoS seems to get better each year if that's even possible! It is important to note that the event does not come off without community and administrative support, and a host of parent and alumni volunteers handing out programs, supervising backstage, coordinating ticket sales, and ushering. "There is just no way that we could do a professional-level concert like this without all of the efforts our administrators and volunteers are putting in behind the scenes," explains Curley. The show is housed in the J.B. Chambers Performing Arts Center, a state-of-the-art, 1,200-seat, performance theater on the campus of Wheeling Park High School that is just now celebrating the end of its 10th year! The venue features dress-circle seating, a mezzanine and two galleries. An elevator is available as well as restroom facilities on every floor. Music Directors of the Festival of Sound are David Alfred, Seth Bell, Christie Curley, Joyce Jingle, and Benjamin Podolski. For more information call Wheeling Park High School at 304 243 0400. Photo: Wheeling Park High School students are ready for Festival of Sound!!! Shown in front from left are Patriot music students Tiara Simon, Paige Evans and Grace Moore. Shown in back from left are Ethan Bartsch, Brooke Sikole, Jamie Noble and Emma McCardle.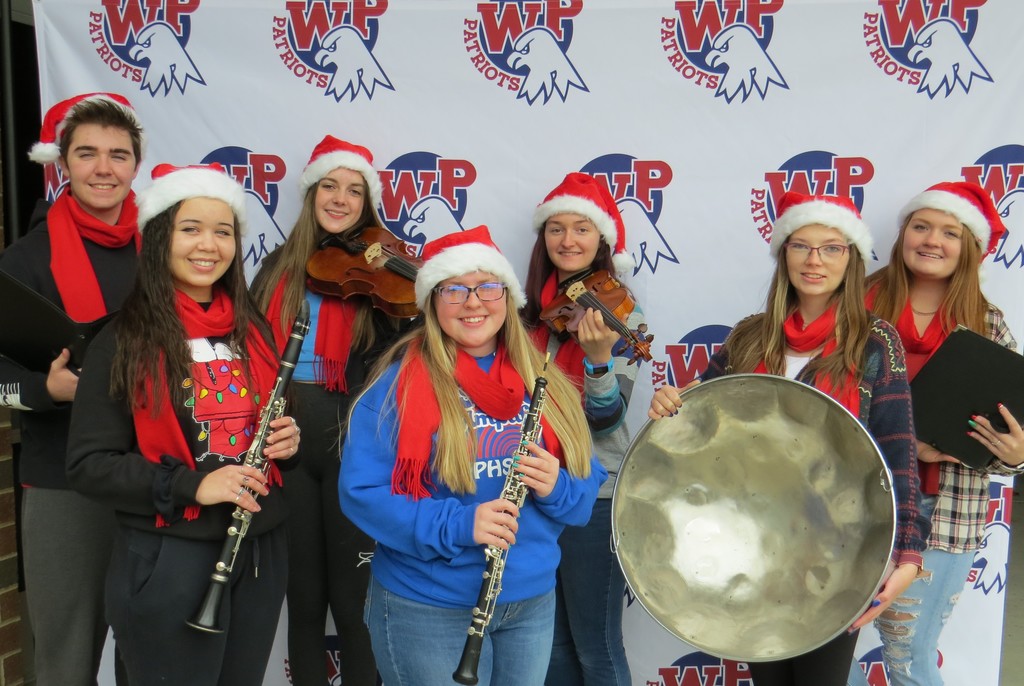 The Wheeling Park High School Choir Cookie Walk will be held tomorrow!!! Check out the details!!! #experienceTHEPARK #TogetherWeAchieve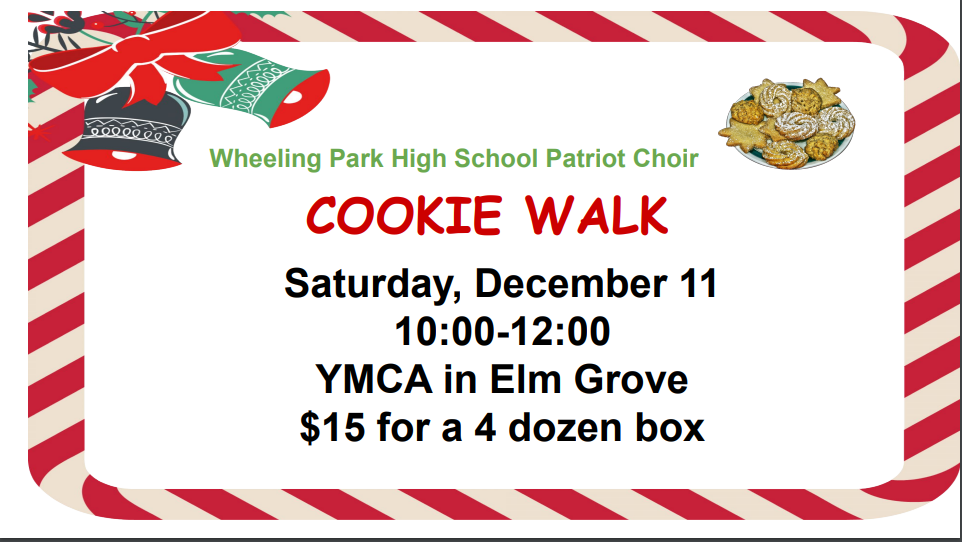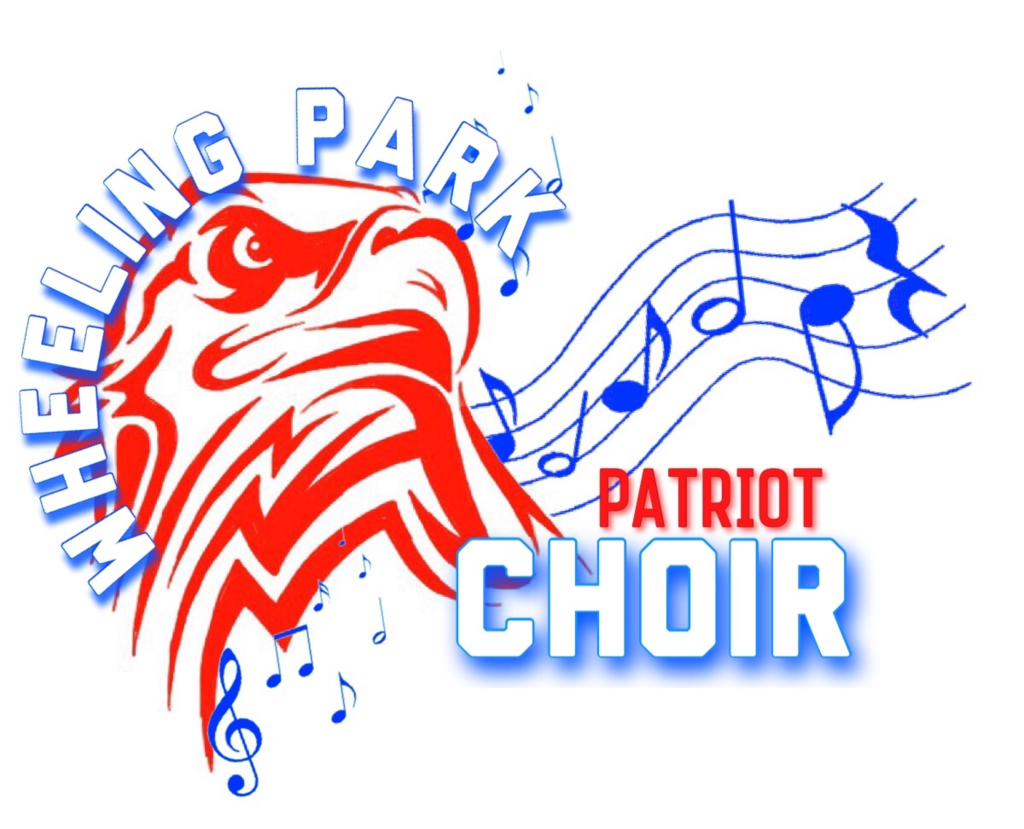 Wheeling Park High School and C.A. House Music will present special school performances of Festival of Sound on Dec. 17!!! Check out the details of this exciting event!!! #experienceTHEPARK #TogetherWeAchieve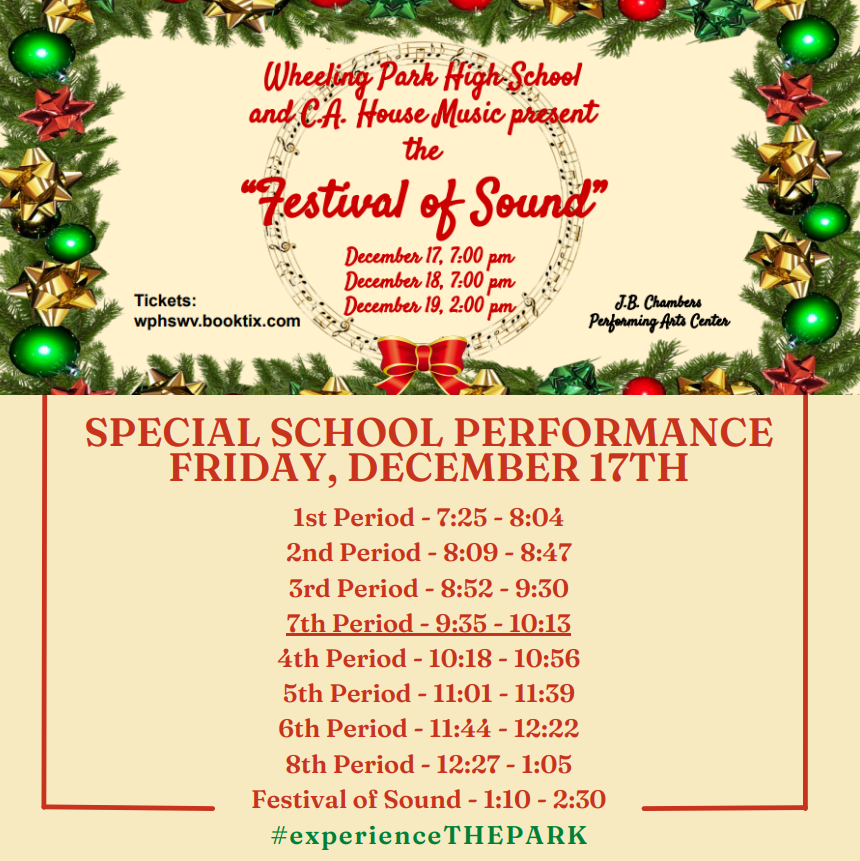 Congratulations to Wheeling Park High School junior Alexis DiGiandomenico on her nomination to the Congress for Future Medical Leaders!!! She will be featured tonight on WTRF7!!! #experienceTHEPARK #TogetherWeAchieve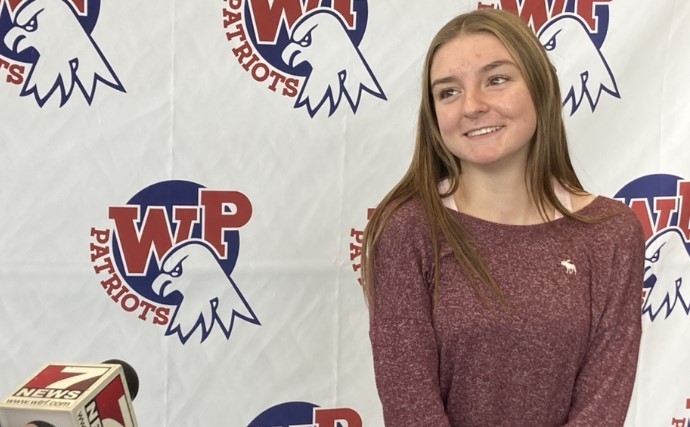 Tiara Simon and Rosalyn Hill accepting the WVSSAC Academic Achievement Award for High School Band as well as Rosalyn Hill accepting the WVSSAC Academic Achievement Individual Award for High School Band. Congratulations to the band, the directors, Ms. Hill! Outstanding Work!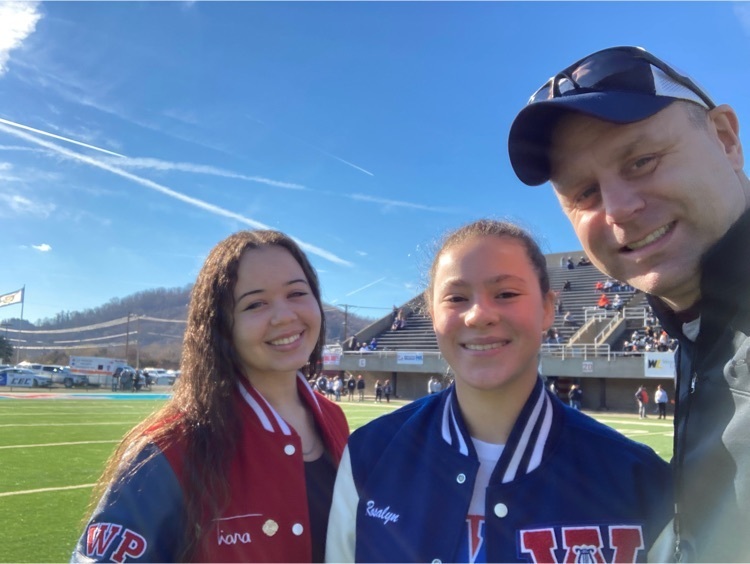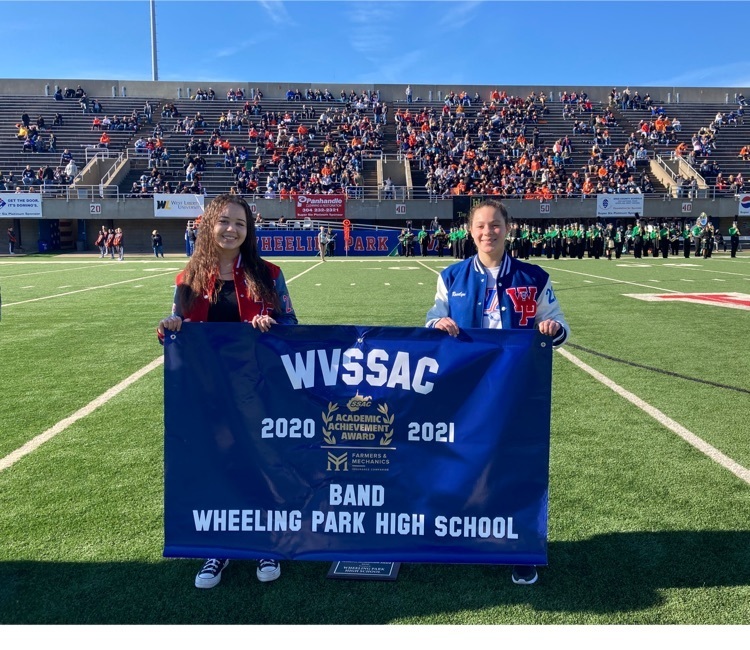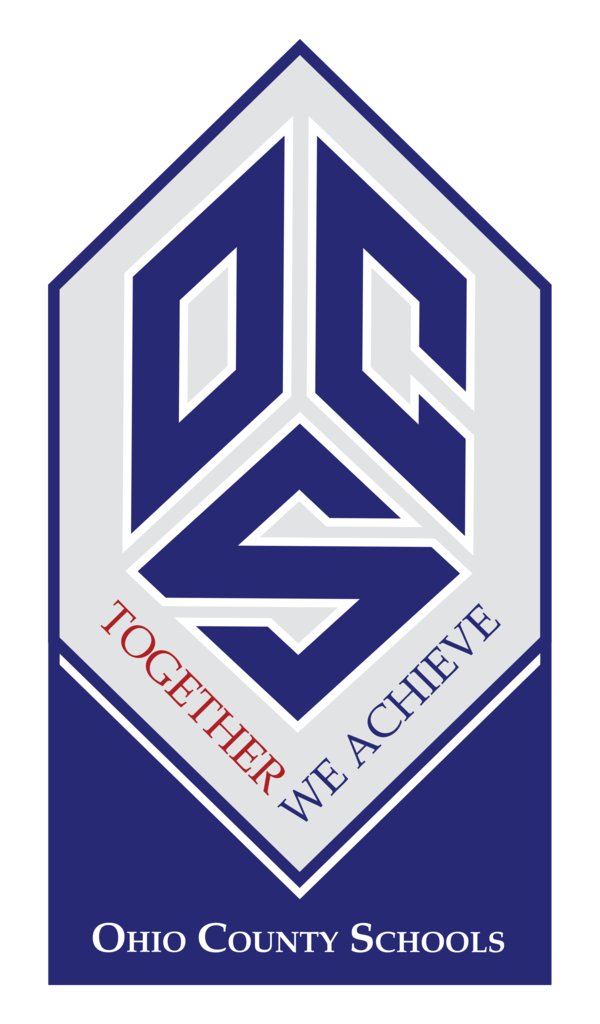 Congratulations to Wheeling Middle's Kay Smith, Triadelphia's Nya Harter, Warwood's Korrine Farley and Bridge Street's Ava Rine!! They are winners in the Main Street Bank Christmas Billboard Design Contest, each earning a $50 gift card and $500 for their schools' art departments!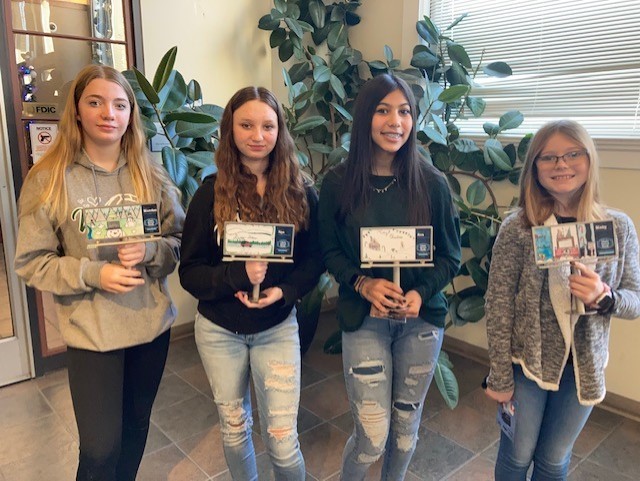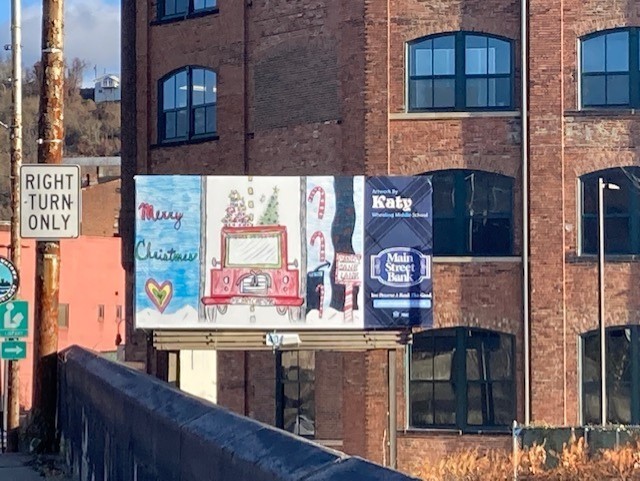 Congratulations to Warwood School eighth grader Owen Dobrzynski Hines who was awarded a $10,000 Educational Savings Fund in West Virginia Gov. Jim Justice's "Do it for Baby Dog" vaccination sweepstakes!!! Owen is shown with Warwood Principal Joey Subasic, at left, and Assistant Principal Jim Rowing!!! #TogetherWeAchieve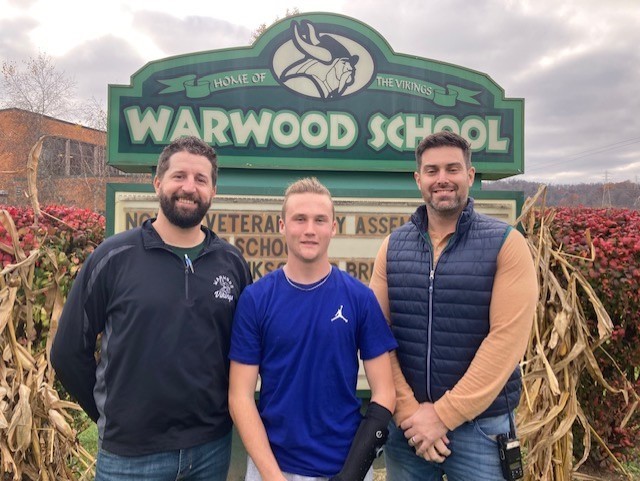 COVID-19 Vaccinations will be available at several new locations!!! Check out the details!!! #TogetherWeAcheive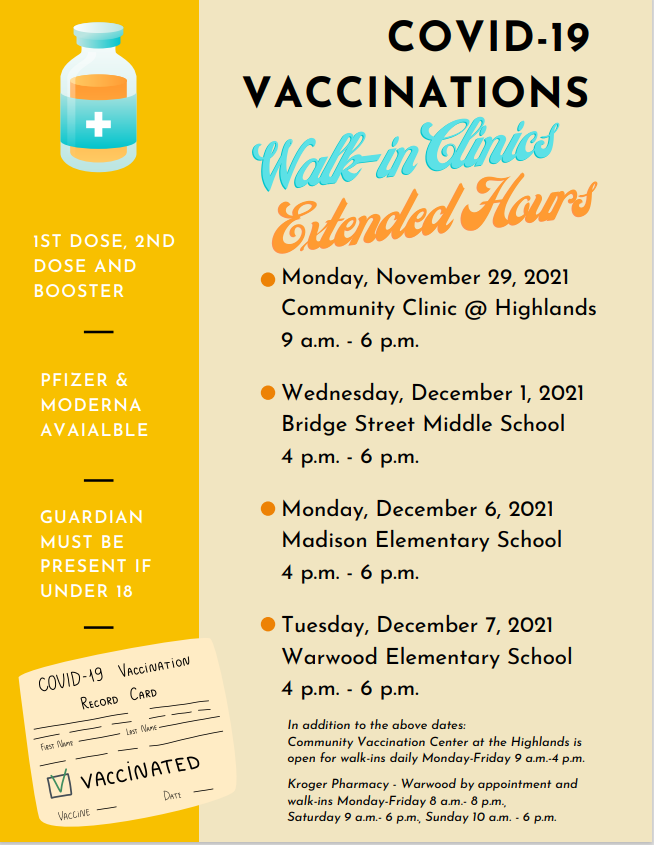 The Wheeling Park High School boys and girls soccer teams recently collected on an impressive contribution for an important local organization. The Patriot student athletes collected many food and personal hygiene items to be distributed to those in need via Blessing Boxes in Ohio County. Wheeling Park boys and girls soccer players delivered the items to the Ohio County Board of Education Office where they were accepted by the Ohio County Family Resource Network on Nov. 12. Ohio County Family Resource Network Executive Director Claudia Raymer thanked the students athletes for their efforts. She said the work of those students will ensure a Happy Thanksgiving for local families. "I got a big smile when I saw that a lot of the food donations are Thanksgiving related," Raymer said. "I was able to put in turkey gravy, canned vegetables, stuffing and other Thanksgiving items that will mean so much to the people accessing the box." Photo 1: Pictured from left are Wheeling Park soccer players Taylor McFarland, Alex Canestraro, Josephine Kulpa, Maya Taggart and Ohio County Family Resource Network Executive Director Claudia Raymer. Photos 2 and 3: Pictured are before and after photos of a local blessing box following donations collected by Wheeling Park High School boys and girls soccer teams.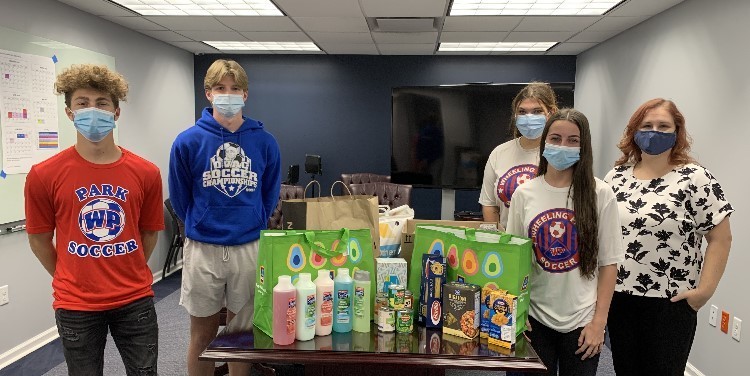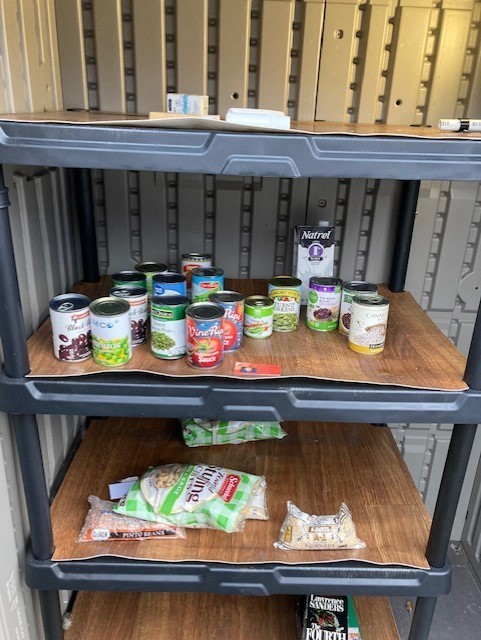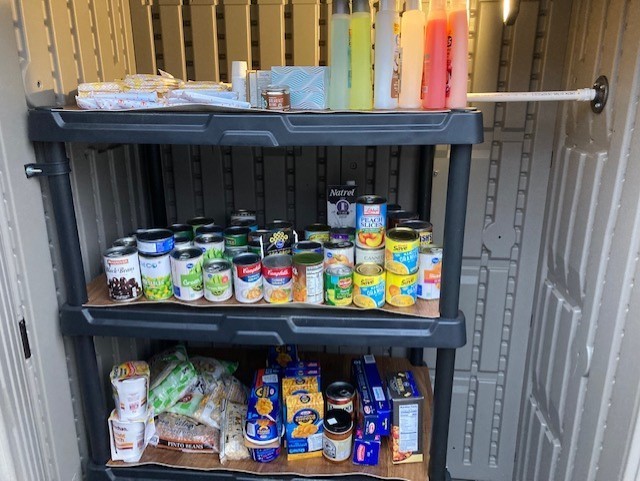 Former Ohio County Board of Education member and longtime Wheeling Middle School Principal, Tom Innocenti II, was credited today for inspiring an expansion of the Ohio County Airport Museum. Ohio County Commissioners on Friday announced an expansion of the airport museum to include an area dedicated to the Veterans of the Global War on Terror. Innocenti, a U.S. Army sergeant and sniper in the Korean War, had encouraged his son and others to collect memorabilia from the Gulf War era, and that memorabilia will be included in the airport museum expansion. Innocenti's grandson, Joey Subasic, is the principal at Warwood School. He is shown at today's ceremony with the plaque now on display at the airport. Also shown is Innocenti's photo that hangs at Wheeling Middle School. Innocenti now resides in Clarksburg, W.Va. #TogetherWeAchieve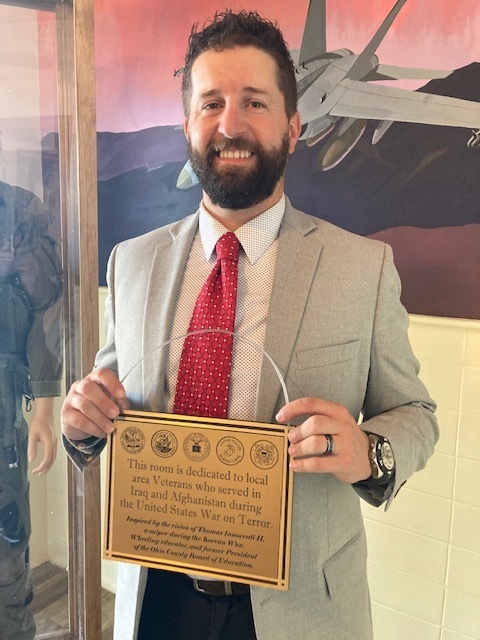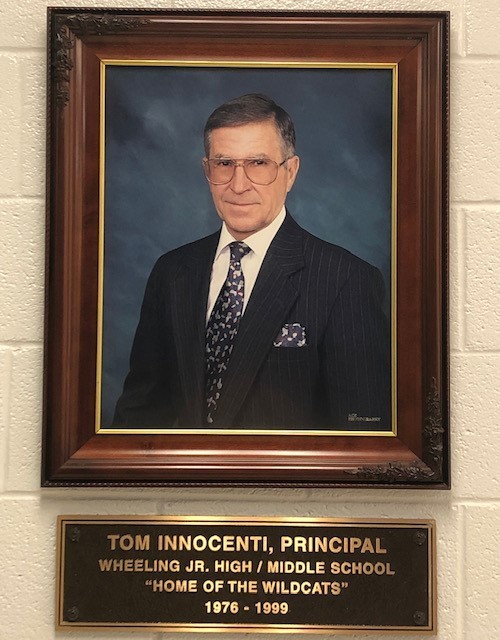 Patriot students in the High School 101 class had an inspirational visitor today!!! Former WVU Mountaineer football standout Wes Lyons, who also played for the Pittsburgh Steelers, spoke to students as part of his Pursuit Program. The mission of The Pursuit program is designed to enhance the student's educational experience, while preparing them for academic success by developing their decision-making skills, improving their writing and communication skills and keeping them engaged and invested in learning. The Pursuit program exposes students to life skills (managing finances, networking, goal setting, decision-making and more…), while giving students the opportunity to change the negative cycle that may be impeding their success, regardless of their background or current situation. #experienceTHEPARK #TogetherWeAchieve